Equipping and strengthening local churches around the globe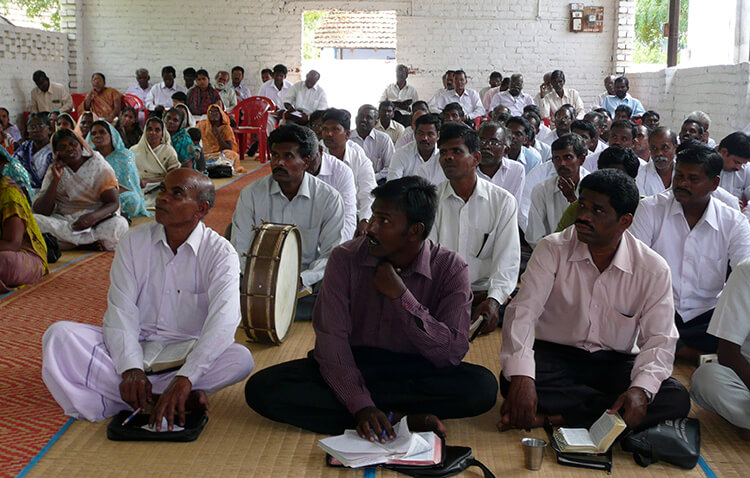 The aim of LMI's Overseas Ministry Programme is to partner with local churches in various areas of the world to assist them in spiritual and practical ways as they seek to extend God's kingdom. 
There are a number of ways in which we do this: 
Overseas Teams 
Leadership training 
Evangelism support 
Cross-cultural missionaries 
Projects 
Overseas Teams 
Throughout the history of the mission we have been involved in sending teams overseas to work alongside local churches. However, since 2000 this became a significant focus and so our Overseas Ministry Programme was birthed. The aim of our ministry trips is to support and serve indigenous churches and ministries. The outworking of that is dependent on the local situation, however, most programmes include leadership training and church ministry. In addition, LMI teams have been engaged in evangelism, lecturing at Bible colleges, women's ministry and children's outreach. 
Leadership Training 
For many years now LMI has provided leadership training through seminars and conferences. Through this initiative pastors, Christian leaders and missionaries have been encouraged and further equipped for Christian leadership.  
Here is just some of the feedback we have received from our seminar training events: 
"We have learned a lot in this seminar and will be able to do the work of the Lord more than yesterday. We have learned how a leader should conduct himself and that a leader should live with integrity in all things."  - Attendee at an LMI Leadership Seminar in Burkina Faso 
"Thank you for coming to our place. Whatever I learnt from the leadership conference I will use in my family, not only that, I will teach to my church too."  - Attendee at an LMI Leadership Seminar in Myanmar (Burma)  
"On Sundays we preach and teach well, but it's hard to live like Christians every day throughout the week. This training has enabled me to refocus and rededicate my life to God so that I won't be like the people in the book of Judges. We should be filled with the Holy Spirit to go and share the Gospel of Christ. Many times we depend on our own knowledge to share the Gospel and we ourselves try to change the heart of listeners but by the teaching I came to know that we need to depend on the guidance of the Holy Spirit and it is the Holy Spirit who changes the hearts of listeners not we."  - Attendee at an LMI leadership seminar in Nepal 
Evangelism Support 
Since 2012 we have been helping our partners in Central and Eastern Europe with children's evangelism through LMI Summer Camps.
LMI Pancevo Children's Camp, Serbia
In addition through some of our Overseas Projects we have financially supported indigenous evangelistic events and missions trips. To find out more please browse our various Projects.  
Overseas Projects 
This aspect of the ministry is aimed at supporting our partnership ministries and other initiatives financially. Through our projects a wide variety of help is provided from supporting Bible colleges to purchasing bicycles for pastors, relief work to building projects – this is just some of what we do through the generosity of our supporters. 
Working directly through our coordinators enables us to minister effectively to the needs of believers, their communities and people in need. It also means that we can account for how all the money we receive is spent on the ground. We also guarantee that if you support a specific LMI project, your money will go to that project and nowhere else. 
Our projects really are making a difference round the world and you can be a part of this amazing work too – in fact, we can't do it without you!