Details

Published: Friday, 17 September 2021 10:16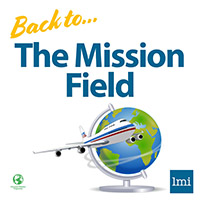 We are delighted to share that after a lot of planning, multiple COVID tests, several flights - and eight days in hotel quarantine - one set of LMI missionaries to Southeast Asia are now back 'on the ground' for the foreseeable future (DV)! 🙌🏻😀.
 
Please pray that the Lord will bless and help them as they begin their evangelistic endeavours once more. In addition, please pray for LMI's other missionaries, who are continuing their work online but are eagerly await the opportunity to return to the mission field in-person 🙏🏻.